/*

*/?>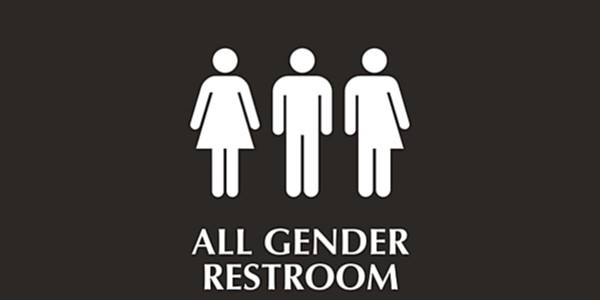 Fayetteville, Arkansas Pastors Rally to Repeal Anti-Religious Freedom Ordinance
/*
November 28, 2014
*/?>
Posted By
NBRR
on
November 28, 2014 06:56pm CST
By Alice Patterson, National Black Robe Regiment
Fayetteville, Arkansas, population 78,960, is the focus of the first-ever election to repeal a so-called civil rights ordinance that added sexual orientation and gender identity (SOGI) to the city's Chapter 119 ordinance on Tuesday, December 9. Although these SOGI  ordinances have been passed in San Antonio, Houston and some 170 cities across the nation, Fayetteville is the first city to actually bring a repeal vote to the people. Even when adequate signatures for repeal were collected, the Texas cities of El Paso and Houston are both held up in court.
SOGI ordinances are disguised as nondiscrimination ordinances.  However they actually do the opposite. They discriminate against religious freedoms of individuals and businesses by raising special rights for lesbian gay bisexual transgender (LGBT) persons singled out for protection alongside traditional, immutable categories such as race, ethnicity and gender. Most protections for LGBTs are already spelled out on the federal level in housing, hiring, etc., however the city ordinances take it step further and add gender identity expanding on sexual orientation. Depending upon which gender you identify yourself to be on a given day, that is the restroom you can enter. An employee in San Antonio was fired for preventing a man dressed as a woman from entering a women's restroom in Macy's. And the employee was Black. Some ordinances would have fined the employee and the business for such an act. And It turns out that equality for gays includes punishing those who support traditional marriage, as has already been demonstrated by scores of examples across the nation where those who refuse to affirm the gay lifestyle have been hit with fines, legal action and even jail time. Specific targets are Christian businesses that are involved directly in the wedding industry, where baking a wedding cake, providing flowers or an event location for homosexual couples' weddings crossed their Biblical threshold and ended in fines and legal bills too large to stay in business.
Fayetteville ministers Duncan and Wendy Campbell first heard about the proposed ordinance before the second reading on August 5, 2014. Pastor Jeremy Flannigan of Pathway Baptist Church was engaged from the beginning, as were a handful of other pastors and leaders. Duncan related, "As I listened to the aldermen speaking in favor of the ordinance, I thought, "These guys need to be replaced." The city council passed the ordinance 6 to 2 on August 20, 2014. Although the State of Arkansas allows up to 120 days to collect signatures, the City of Fayetteville permits only 31. "It took 8 days for the lawyers to come up with wording on the petitions and to get them printed. We actually had 23 days to get the petitions signed and turned in." Several pastors, a couple of attorneys and a handful of concerned citizens worked together to mobilize over 40 churches  to get the mandated 4,095 signatures. They turned in over 5700, and over 4300 were verified.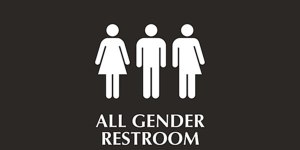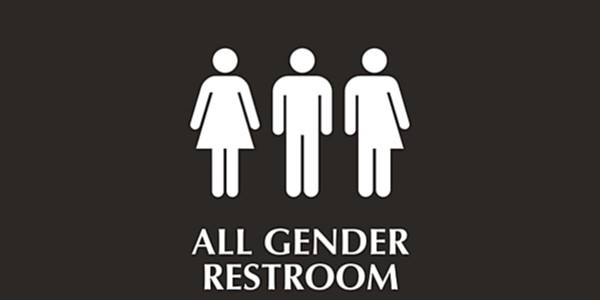 That puts the vote to the people in a record 5 months from start to finish. In addition to the repeal petitions and upcoming repeal election, the people of Fayetteville were successful in electing a new alderman on the November 4 ballot. A second candidate lost the runoff election by 146 votes out of 2,000 votes cast. About 4,000 people voted in the General Election in that district, and about half of them turned out for the runoff, a much higher number than anyone expected.
Fayetteville is on the fast track. While the eyes of the nation and the media are focused on Ferguson, Missouri, the eyes of political operatives are focused on Fayetteville.
The National Black Robe Regiment is a nonpartisan organization. However, we don't shy away from the truth. It's a fact that the organization that is the impetus behind these city ordinances is the Human Rights Campaign (HRC), described in Wikipedia as "America's largest civil rights organization working to achieve lesbian, gay, bisexual and transgender equality."
It's another undisputed fact that the HRC is a strong supporter and donor to the Democratic Party, whose official party platform supports same-sex marriage. (https://www.ontheissues.org/celeb/Democratic_Party_Civil_Rights.htm) The Democratic National Committee understands the importance of the Fayetteville repeal election's implications across the nation and has 8 paid workers on the ground in Fayetteville, going door-to-door in predominately Black neighborhoods telling residents that if they vote for repeal, they could lose their racial civil rights. But his is not about civil rights. It's about a radical sexual agenda.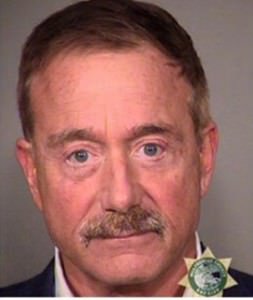 Just this week, a co-founder of the HRC, Terry Bean, was charged with "felony sodomy and sexual abuse related to what authorities said was an encounter with a juvenile male," as reported by CNN. Their report stated, "Terrence Bean, 66, a major Democratic donor and a celebrated gay-rights activist, was indicted on two felony charges of sodomy and a misdemeanor count of sexual abuse by a grand jury and arrested in Oregon Wednesday, according to a statement from the Portland Police Bureau." (https://www.cnn.com/2014/11/23/politics/terry-bean-sex-abuse-charges/)
As Matt Barber reported in www.townhall.com, "Just two years ago, 68-year-old Larry Brinkin, another high-profile and similarly respected (at least among Democrats) homosexual activist, was arrested in San Francisco for possessing and distributing reams of child pornography. CNS News reported at the time: 'Police said that Brinkin, a former city employee, apparently had photos of children, as young as 1 or 2 years old, performing sexual acts and being sodomized by adult men. …"Concerning Brinkin, Theresa Sparks, director of the Human Rights Commission, told the Huffington Post, 'It's almost incredulous, there's no way I could believe such a thing. He's always been one of my heroes, and he's the epitome of [a] human rights activist,' she said. 'This is [the] man who coined phrases we use in our daily language. I support Larry 100 percent; hopefully it will all come out in the investigation.' Brinkin pleaded guilty to all charges." (https://townhall.com/columnists/mattbarber/2014/11/23/gay-dnc-bundler-founder-of-hrc-charged-with-raping-boy-n1922701/page/full)
Make no mistake about it. This is not about civil rights. As in San Antonio where the proposed ordinance would have made speaking against homosexuality a Class C Misdemeanor, to Houston where Lesbian Mayor Annise Parker subpoenaed sermons and private conversation from 5 Christian leaders who voiced opposition against the Houston Equal Rights Ordinance to Fayetteville's Chapter 119: Civil Rights Administration ordinance, the goal is to punish individuals and businesses that do not override their deeply held Biblical convictions to affirm special rights for homosexuals.
The churches in Fayetteville are stepping up. They are making phone calls, walking blocks and mobilizing pastors and churches to educate their congregants about the importance of voting on December 9. There is unprecedented unity and cooperation between Black, white and Hispanic pastors in Fayetteville as well as pro-family organizations across the nation, state and city. What happens in Fayetteville depends upon the involvement of pastors and churches in that city. And the efforts currently underway in Fayetteville need to be replicated across the nation in the more than 170 cities that have also passed SOGI ordinances that include penalties for dissenters.