/*

*/?>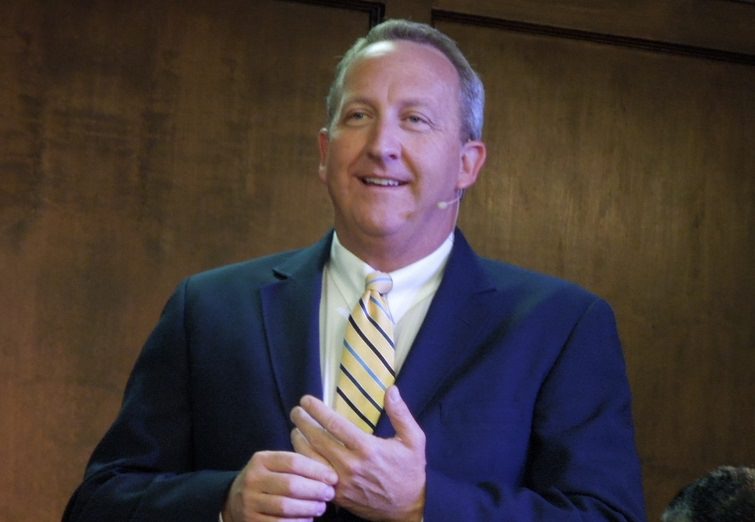 I Treated my Campaign Opponents As Though They Were Jesus
/*
October 1, 2015
*/?>
Posted By
NBRR
on
October 01, 2015 05:10pm CST
By: Alice Patterson, National Black Robe Regiment
You treat your opponents and your teammates as though they were both Jesus because there are no enemies, there are only opportunities.
– Councilman Pastor Rob McCoy
That is the statement of the winner of the Thousand Oaks, CA Special Election for City Council in June of this year. Pastor Rob McCoy, Senior Pastor of Godspeak Calvary Chapel, won his election by 52 votes after losing a race for State Assembly by the woman who vacated the council seat.
McCoy's political career got started because Assembly Member Shannon Grove asked him to run for an open seat in the State Assembly after they had met on a trip to Israel. "Shannon was impressed that I knew who my elected officials were and had a working understanding of government," McCoy said.
However, Shannon's request didn't fit with what the Lord had been speaking to him from 2 Samuel 23:11 about Shammah, one of David's fighting men, who defended a lentil field from the Philistines. "I looked at a jar of lentils, a poor man's food, and came up with the concept of bean patch politics—nonpartisan, local, having Christ's influence in every area of our community." McCoy and his wife Michelle prayed about Shannon Grove's request for 6 weeks, and sensed the go-ahead from the Lord. "I didn't have any sense from the Lord that I would win, but I didn't expect to lose."
Although he didn't win the State Assembly race, he became the unsung hero of the local Republican Party. Although the Republican Party didn't support him, they realized that because the Democratic Party saw him as a threat, they poured in thousands of dollars that would have been spent in other races. Because other Democratic candidates were not funded, Republicans won all over the state and Pastor McCoy was asked to speak at the Republican State Convention.
"The Republican Party that once shunned me for the Assembly supported me in my council campaign. You treat your opponents and your teammates as though they were both Jesus because there are no enemies, there are only opportunities." Because of the way McCoy conducted his campaign treating opponent and friend alike, it opened a door for an election he wasn't expecting.
When the Special Election for City Council came up in Thousand Oaks that his opponent for State Assembly had vacated, he was recruited to run for that. He was very tired, but his people promised to help.
In both elections, McCoy used Russell Kirk's quote, "Politicians are actors performing a script that is written by the audience." The people in his congregation as well as concerned citizens in the city stepped up to the write the script by walking blocks, making phone calls and opening their homes for over 200 house parties.
After going by Republican headquarters one day to get a walk list, one of his church members said to him, "My pastor don't walk blocks. Give that list to me. We are writing the script." McCoy had emphasized to his church, "I am only as strong as the script you are writing."
A candidate is supposed to walk houses. I walked 25 myself, one opponent walked 9,000 and the other walked 5,000.
McCoy didn't walk blocks, but people in his church and community did it for him. A retired police officer walked over 20,000 homes, and a group of 5 men walked over 50,000 homes. One of his church members had a stroke and was partially paralyzed during the campaign, and he told McCoy, "If God heals me, I'm going to help." God healed him, and the 72-year old congregant made 15,000 phone calls.
For lack of vision the people perish, when you give them a vision they get involved.
McCoy's heart for his Thousand Oaks bean patch, as well as his pastoral heart for people came through both campaigns. "Since the election I've gotten to know every council member and I've had the privilege of praying with them. It appears to me they're thankful I'm there. They appreciate me, and I appreciate them. They're surprised that I don't fit the narrative of some fiery-eyed rightwing fundamentalist, those terms defined by the opposition." McCoy has rock-solid Biblical values, but he hasn't left his pastoral role as it relates to loving and ministering to people while standing strongly for what is right.
Because I'm not funded by any PAC money or political power, I can't be bought. I'm not owned by anybody but the Lord.
Action Steps for Your City to be able to elect a Godly man like Pastor Rob McCoy to local office:
Have someone attend city council and school board meetings to see who stands for Biblical values.
Get to know those elected to local office and pray with them and for them.
Find out when your local elections for city council and school board are.
Gather pastors and key leaders to strategize about who should be asked to run for office. Pastors can recruit and endorse candidates while the church cannot. Work together to change you local government through Godly influence as well as electing able leaders.
Note from NBRR: The National Black Robe Regiment is nonpartisan. Even though Pastor McCoy ran as a Republican in his first election, the process is the same for those who choose to run as Democrats.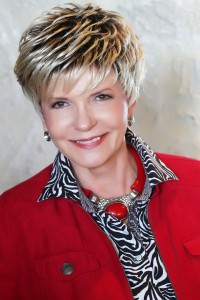 Alice Patterson is a staff writer for National Black Robe Regiment, Founder of Justice at the Gate and author of Bridging the Racial & Political Divide: How Godly Politics Can Transform a Nation. If you have questions about local organization, contact Alice at [email protected]