/*

*/?>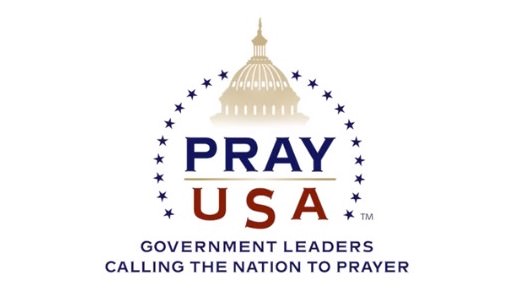 PrayUSA: Government Leaders Calling the Nation to Prayer
/*
November 24, 2015
*/?>
Posted By
nbrr
on
November 24, 2015 11:26am CST
By Lea Carawan, Congressional Prayer Caucus Foundation
At the birth of the earliest elected legislative body in America—the House of Burgesses, in 1619—one of the first acts of those who gathered together was to pray and entreat the Lord of heaven and earth to bless them and provide wisdom in governing this new land. Our nation's story—in so many ways—has been wonderfully intertwined with the threads of a common belief in a Sovereign Creator. It forms a rich tapestry that even to this day, still offers hope and echoes the words of those who framed the Declaration of Independence, the Constitution and the Bill of Rights.
For many, the most precious and sacred of all freedoms is the freedom to practice and celebrate one's faith without the fear of judicial intimidation, undue public chastisement, or government interference.
Today, America finds herself once again in a veiled, but deadly confrontation for religious liberty. All across the nation, from small towns in the Bible belt to major metropolitan communities, battle lines are being drawn throughout the public square. There must be a call to action.
The Congressional Prayer Caucus—an official Caucus of the United States Congress—was created in 2005 for this purpose. Nearly 100 members, led by Co-chairs, Congressman Randy Forbes and Senator James Lankford, have united to protect our religious freedoms and help restore Judeo-Christian values to their rightful place in the marketplace of ideas. Many of them gather to pray for one another and for our nation before each legislative session in Room 219, the House majority leader's ceremonial office.
These same government leaders convened on March 7, 2015, at the LIFFT America Religious Liberty Summit (Leaders Inspiring Faith and Freedom To America) held in Charlotte, North Carolina to effectively challenge growing anti-faith efforts. The Summit, convened by the CPCF (Congressional Prayer Caucus Foundation) along with Congressman Forbes and Senator Lankford, included sixteen members of Congress and 36 state legislators representing 25 different states. In a solemn and historic ceremony, all who were present signed a Call to Prayer for America Proclamation, declaring that people of faith can no longer be silent as our nation's heritage and religious liberties are increasingly compromised. They launched PrayUSA, an unprecedented appeal for a nationwide call to unceasing prayer.
Our elected representatives are again calling on God's people to unify with one heart and one voice to pray for the country and those who lead her. As a result, local congregations across the United States are hosting signing ceremonies with church and government leaders standing side-by-side in a show of unity and humble petition before God.
Enthusiasm! Inspiration! Excitement! Motivation! These are powerful and stirring words, but they do not fully capture everything that is happening. This initiative is exploding across the nation and the numbers continue to grow—to date, nearly 900 government leaders, 50 leading organizations and over 140,000 citizens have said, "Yes" to this historic movement. An inspiring three-minute video and downloadable kits are available at www.PrayUSA.com to help churches promote and/or host an event.
On Sunday, October 25, 2015, Congressman Randy Forbes, joined Pastor Will Langford at Great Bridge Baptist Church in Chesapeake, VA, for an extraordinary service. This event and comments made by Congressman Forbes represent the heart of the PrayUSA movement—key government leaders and senior pastors calling Christians to unceasing prayer for America. Our goal is to see thousands of churches hold special services just like this one. If people of faith won't be salt and light, who will? Everything you need to get started is right here.
In his leadership role, Forbes has previously acknowledged, "We realize that just because we are elected officials, we couldn't leave our faith outside of what we did for a living and our careers…we know this starts with us."
God said in 2 Chronicles 7:14, "If My people…" – that's you and me – "will humble themselves and pray and seek My face and turn from their wicked ways…" – that's our response – "then I will hear from heaven, will forgive their sin and will heal their land…" – that's God's gracious promise to us.
People of faith everywhere are beginning to wake up…and the Church—though flawed and full of imperfect people—is still God's instrument to transform a nation and its culture. Our time is now… the need is urgent… the cause is worthy… and God is calling for His prayer warriors to stand in the gap for America! With Him, all things are possible!
Won't you join us today!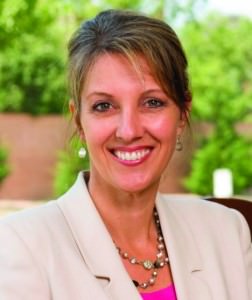 Lea Carawan, M.A., is President and Founder of Carawan Global Group; speaker, consultant; leadership, marriage and life coach; Founder and Executive Director of the Congressional Prayer Caucus Foundation; ordained minister; graduated with her Masters in Practical Christian Theology from Regent University; Founder of Transformed Living; career spanning three decades transitioning seamlessly between entrepreneurship, consulting, ministry and motherhood.