/*

*/?>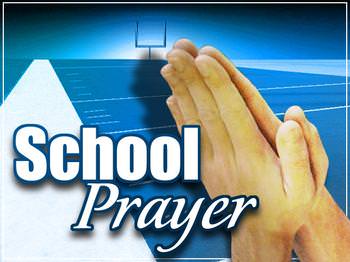 Citizens Huddle Up for Praying Football Team in GA
/*
September 8, 2014
*/?>
Posted By
NBRR
on
September 08, 2014 09:11pm CST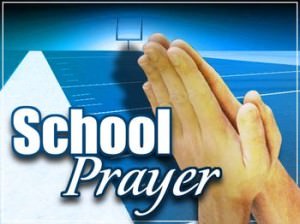 According to atheists at the American Humanist Association, the only bowing down on a knee at Chestatee High School's gridiron should be a quarterback downing the ball, as any semblance of prayer will result in a lawsuit.
The message AHA is sending the Hall Country School Board is loud and clear: cleanse the school of religion or prepare to be sued. This warning was submitted to school board members in the form of a seven-page letter on behalf of a single citizen who chose to remain anonymous, demanding that the football team's coaches no longer join in team prayers and that they take out all references to the Bible and religious messages from team documents.
Attorneys with the Washington, DC-based atheist group – whose website displays the motto "Good without a God" – were quick to disclose "evidence" they had piled up on the high school. AHA acquired it from their undercover photographer who covertly snapped shots of the team at games and practices to catch them in the act (of praying).
"We have received reports that CHS coaches have joined players in prayer while standing in a circle, hands interlocked," AHA informed the Hall County School District. AHA's contention is that Chestatee coaches are taking advantage of their positions of authority with the school to promote Christianity. The atheists also argue that they believe such religious endorsement is a recurring issue.
AHA attorneys submitted a letter to the school district claiming that Chestatee High School, located not far from Gainesville in northeastern Georgia, was carrying out their tradition of team prayer in violation to the Establishment Clause of the U.S. Constitution. Included in the complaint is the school's alleged unconstitutional acts of allowing the Bible verse reference "Iron Sharpens Iron, Proverbs 27:17" on the team's workout schedule and "Fortitude 2014, Ga. 6:9" on a cheerleader sign.
A politician and school board member to the rescue?
To AHA's accusations, U.S. Congressman Doug Collins, who represents Georgia's Ninth Congressional District, says guilty as charged. [box] A penalty flag Bob Kellogg (OneNewsNow) McFarland, AlexChristian apologist Alex McFarland says the humanists making the complaint about the Chestatee High School football team are shooting themselves in the foot. "And the secularists who are imposing their unbelief on others, trying to expunge America from any knowledge of God, are really undermining the very context that gives them the freedom to live their life in a state of unbelief," he argues. McFarland, director for worldview and apologetics at North Greenville University (Taylors, SC), says a penalty flag should be thrown when the humanists use the argument that coaches praying with players violates the Establishment Clause. "In no way do prayers at a sporting event violate the Establishment Clause," says the Christian apologist and educator. "It's not the government establishing a religion when American citizens exercise their constitutionally protected rights to religious freedom."[/box] "The liberal atheist interest groups trying to bully Chestatee High School kids say they have a reason to believe that expressions of religious freedom are 'not an isolated event' in Northeast Georgia," Collins declared in a statement. "They're right. In Hall County and throughout Georgia's 9th district, we understand and respect the Constitution and cherish our right to worship in our own way."
Collins is amazed that while American soldiers are fighting overseas to give Iraqi Christians the freedom to worship and exercise their religion as they choose, the United States has a group of attorneys fighting to take away those very rights from American youngsters here at home.
"It's utterly disgusting that while innocent lives are being lost in Iraq and other places at the hands of radical religious terrorists, a bunch of Washington lawyers are finding the time to pick on kids in Northeast Georgia," asserted Collins, who found it hard to grasp that Christian high school football coaches who pray are funneled into the category of religious extremists by the atheist organization.
Encouraged by the public official's bold stance on the issue, Hall Country School District Superintendent Will Schofield doesn't appear to be too intimidated by AHA's threat of a lawsuit, but will look into the allegations.
"We need to be very careful, very deliberate and do this in a very defendable manner," Collins told WDUN Radio. "There was an awful lot in that letter that I don't think has any legal basis. There are some things we do need to look at so we are sure we are doing things the right way."
He notes that the organization's tactics of intimidation and misinformation communicated through its seven-page letter will not be treated in the same manner as similar complaints have been handled by other school districts.
"Unfortunately when school systems get letters like this and people start rattling sabers, usually the first reaction by a lot of school districts is, 'Oh my goodness, we don't want to be in the news … We don't want to be sued, so we better stop doing whatever we are doing,'" Collins explained. "I don't think that will be the first reaction of the Hall County School Board."
More cheers for prayer
The coaches' participation in prayer and allowing of Bible references was not only supported by players, public officials and the school board, but by parents and local spectators alike, as more than 200 protesters showed up for a spur-of-the-moment prayer rally one morning on the football field of Chestatee High School. According to local word, not a single person associated with the football team is opposed to the voluntary prayers at practices and games.
One football mom broadcasted her voice on the issue loud and clear over the airwaves.
"I am a mom of two of the football players on the CHS football team and I consider it an honor and a privilege to have my boys on a team that is led by men that believe and trust in God," said one caller on a local radio program. "I think it's a shame for one person to try and take that away from them."
B.J. Williams of WDUN Radio in Gainesville had this to say about the overwhelming support of the football team's prayer and Bible references: "As we say in the Deep South, local residents are preparing to back up and bring it."
Another supporter chimed in his thoughts on the matter. "If the atheist group doesn't like the prayer, tell them to stick their fingers in their ears," the caller expressed.
Forward ho, Christian players
According to one legal expert, AHA will face an uphill battle in its attempt to eradicate Christianity from Chestatee football.
"Don't these people have more important issues to pursue than going on a witch hunt for anything that is remotely religious?" questioned Hiram Sasser of Liberty Institute, a non-profit Plano, Texas-based law firm. "Teachers and coaches who are not on contract time and in their individual roles as citizens may in fact pray with students after school."
Republican Congressman Collins left the Chestatee student body with some words of encouragement: "I want the football players and all the students at CHS to know that I support you, I'm here for you, and yes, I'm praying for you," he assured.