/*

*/?>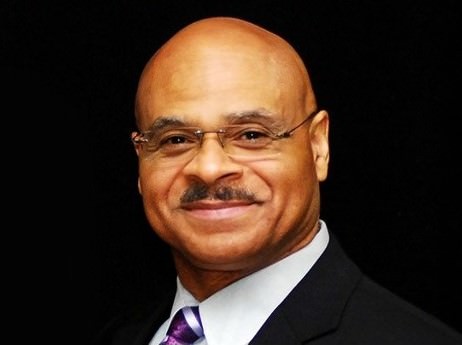 Empowering the Church to Think, Speak & Act
/*
April 7, 2016
*/?>
Posted By
nbrr
on
April 07, 2016 11:54pm CST
By Alice Patterson
Bishop Jim Lowe pastor of Guiding Light Church in Birmingham, Alabama declares, "Our society is polarized between the Word of God and what people think they believe in—same-sex marriage, abortion, adultery and multiple partners. I want to make a better world for our children." Bishop Lowe founded Gatekeepers Association of Alabama to do something about it.
Bishop Lowe along with about 20 other pastors founded Gatekeepers Association of Alabama to "empower the church to think, speak and act to transform society by extending the influence of God's Kingdom into the governmental realm." They held a candidate forum for judicial candidates in February where 250 attended and then rated the judicial and presidential candidates in three areas:
Commandments of God – where do the candidates stand in light of the written Word of God?
Wisdom of God – what are the candidates' positions and responses to issues according to the wisdom of God?
Virtue of God – what are the candidates' strengths in regards to the very nature of God? What do the candidates do rather than just what they say?
"We need to change the way we vote—not by party but by the Word of God. It should not be liberal or conservative, but does a candidate exemplify respect for the commandments by his beliefs and by his virtue."
The Gatekeepers Association of Alabama began after the 8-28-15 event in Birmingham called Restoring Unity, which was a partnership between Bishop Lowe and Glenn Beck, a self-described "born-again Mormon." During the historic march from the Sixteenth Street Baptist Church, site of the September 16, 1963 bombing that killed 4 girls and Bishop Lowe's childhood church, over 30,000 people locked arms to symbolize Restoring Unity. After the event local pastors asked Bishop Lowe, "Where do we go from here?" A group of 19 to 25 pastors met weekly to pray and plan.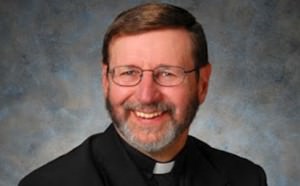 One of the key pastors in the Gatekeepers Association is Father Mitch Pacwa, host of a talk show on EWTN Global Catholic Network. Bishop Lowe explains, "If a black pastor and white Mormon can come together, the nation can come together." Add to that a Jesuit priest and you have the formation of the groundbreaking Gatekeepers Association of Alabama.
Prior to Restoring Unity, in April 2015 Bishop Lowe explained that he watched the Baltimore riots. "I watched these people do what they did. This doesn't make any sense. I saw Ferguson where folks jumped to conclusions and [the emergence of] Black Lives Matter. There is no balance in this. People are judging people because they have wrong information. When Black people get mad at white people, they burn down their own neighborhoods. I can't stand by. Somebody has to stand for God's Word. I told my wife, 'If God gives me a forum, I will stand.' My wife said, 'If that happens, I support you in that.'"
Two or 3 weeks later Bishop Lowe got an invitation to the Glenn Beck studios for a showing of the movie "Woodlawn" in which the producers had utilized Bishop Lowe's church in getting extras. Bishop Lowe had heard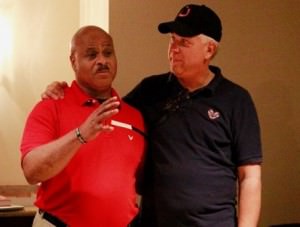 Glenn Beck on the radio when he said he'd like to come to churches and speak. Bishop Lowe was thinking about possibly asking Beck to speak at his church. At the studios, Beck noticed Bishop Lowe and came over to him and said, "There is something I need to do with you. I don't know what it is but we need to talk." That led to 8-28-15 Restoring Unity and eventually to Gatekeepers Association of Alabama.
By focusing on "the things that unify us rather than divide us," Bishop Lowe along with Gatekeepers Association are pioneering a movement that crosses racial, denominational and political lines. "I lost people in 2000 when I told my congregation, 'If you vote for a party that is going to accept abortion, then you are supporting that thing.' Some said, 'You are just a Republican,' and left. My stance involving my congregation in becoming involved in more of the civic duties is my challenge. It pits them against their tradition in the Democratic Party. But it needs to be both parties. Democrats should not take us for granted and Republicans shouldn't think they can't get us."
Has there been opposition to Bishop Lowe's leadership in Gatekeepers Association? Of course. From both sides. But Bishop Lowe is taking a courageous stand on Biblical values and won't be moved by opposition from any source. "My heart is for pastors to become involved." And that is what is happening.
Shortly after the forum, Bishop Lowe learned about an effort led by a state legislator to modify the government of the City of Birmingham. This would potentially diminish the power of the City Council, the legislative branch of the city government representing various districts of the city. By reducing the influence of these districts, it would give the primary authority to the Mayor rather than the Council. Gatekeepers Association is engaged now with the Alabama legislature to try to stop the legislation that would change the structure of the Birmingham City Council that has been in place since 1957.
"In Gatekeepers Association we believe that it is the responsibility of the pastors/shepherds to not only teach the people but to motivate them and protect them from the wolves that might be threatening them—more of a protecting mode than a teaching mode. God's people are being fleeced by the government that is supposed to be on God's shoulders." They realize that engaging pastors and their churches to stand for Biblical values will most likely mean encouraging able, God-fearing men and women of integrity to run for office, and they are ready for the challenge.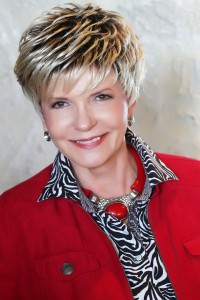 Alice Patterson works with the National Black Robe Regiment and is the author of Bridging the Racial & Political Divide