Posted By
NBRR
on
May 02, 2014 03:36pm CST
By Alice Patterson
Have you prayed for God to move in public schools?  Students in Minnesota began praying, "Jesus, would You finish the Great Commission in our generation?" And He's answering.
A coalition of youth pastor networks and students forged a movement that is touching high school campuses across the nation. It started with a freshman at Blaine High School in Minnesota in January 2011. Jean Carlos Diaz, born in Puerto Rico and raised in Iowa then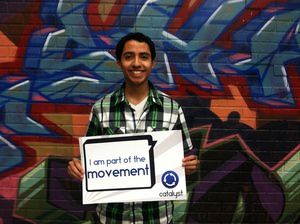 Minnesota is the catalyst that God used to start the movement. Jean Carlos attended See You at the Pole at his high school. That led him to a Bible study of 25 students that dwindled to 6 by year end. When the leaders graduated, he was asked to lead what was left of the group. Shortly after that the group went on a missions trip to Kansas City. They were fired up, sad to leave and came home with a heart to impact their school. So they had a sleepover with three guys where they worshipped, prayed and dreamt all night. They wanted to pray something big, so they prayed, "Jesus, would You finish the Great Commission in our generation?"
At the same time they were praying for the Lord to use them on their campus, a network of youth ministers called Allies Ministries, led by Dan Buschow in Minneapolis, were praying for the youth of Minnesota. They sensed that the Lord wanted them to keep praying and not initiate anything.
God was doing the initiating through Jean Carlos. From the very beginning, everything was student-led and student-driven. It was a movement for students by students. We had learned from our mistakes and were able to teach and train other students. Since we were only teenagers in the eyes of the world and in the eyes of the church, God was the only one who could get the credit. We didn't want to be a class about God; we wanted to be an agent of change in our school. We changed our focus, our name and started the first Catalyst.
As youth pastors prayed and waited, students stepped up and led. Shortly after that, a coalition between Catalyst and Allies Ministries, other shepherds and caring adults was formed. The first year Catalyst grew from 1 school to over 15 and from 30 students to over 500. Catalyst has now grown to over 50 groups and is spreading past Minnesota to 20 in Iowa and to Illinois, New York, Maryland, Arizona, California and Texas.  Jean Carlos explained, " All this happened through the Coalition. We gathered a bunch of students and trained them every month through three-hour nights of worship, messages, discussion and prayer. We found out teenagers don't just want to consume; they want to be challenged."
They desired to see students not just informed about Jesus but transformed by Him. Watch the Catalyst message for Week 4 HERE to get a taste of what is happening with Catalyst.

We saw God work. People started giving their lives to Jesus! Students started getting serious about walking with God! Not at a church or at conference, but on my campus. Not in a concert, but in a classroom. It was amazing. We were being used by God in our school. At the same time, we realized leading for Jesus in our campus had changed our lives. We weren't just sitting in our youth group playing games. We weren't just watching a message and doing nothing about it. We weren't just singing songs and complaining about not being "fed" this week. We were different. We were changed. We were actually a part of what God was doing in the world. We were living on mission. We were committed to His cause. Our lives had changed from being about us to being about Jesus and others knowing Him. This was new. It wasn't a camp high. It wasn't a conference thrill. It wasn't a moment. It was a movement. And it's fueled by text messaging, email marketing and social media with students doing everything from the website to producing quality videos.
Catalyst came under scrutiny when a parent lodged a complaint against it in June 2012. However, after hearing the evidence that Catalyst was totally student-led, the school board approved Catalyst on campus. Catalyst is careful to comply with the Equal Access Act giving students the right to have religious groups on campus if they are student-initiated, student-led and not sponsored by the school. You can find the government guidelines HERE. Knowing their rights has given the student leaders confidence to move ahead with their mission to make Christ the catalyst in our lives and in our schools.
Jean Carlos asks students the penetrating question, Are we going to be an audience that listens or an army that impacts? It only takes one committed and connected leader to make a difference in an entire state.

When you go to the Campus Movement website, you'll see the amazing clarity, vision and focus that drive these student leaders. God is moving. Jesus is coming. Do something! is their challenge. And students across the nation are stepping up to be change agents on their campuses. And caring adults are stepping up to pray for them, provide mentors and funding them. Jean Carlos is aware of what has happened to prepare the way for what God is doing through their lives. A policewoman, who had been a student at Blaine High School, prayed for students for three years before the youth pastor network in Minnesota prayed and Jean Carlos and two other students stepped up. The honor that the students give to those who have gone before and to their mentors is inspiring. Their plans, website, use of social media and the spirit of excellence they operate in is extraordinary―as is their humility. And their operation is simple.
The campus meetings start with Come and See with the goal of students saved by Jesus with student testimonies, student-led messages and gospel presentations. Then they Connect in the Community with the goal of students seeking Jesus through weekly community groups with discussions, Bible studies, hangout time, prayer, friends and food. And then they Commit to the Cause with the goal of students serving Jesus. Students can impact their school by being a part of a Core Team with weekly Core Team meetings as well as monthly Coalition nights. Then the cycle repeats. Once people commit to the cause, they can help others come and see Jesus and connect in community. Core Teams are students committed to creating this cycle. Week after week, the cycle keeps the movement going and the group alive.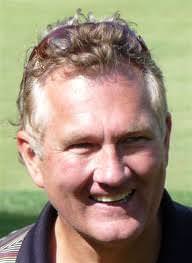 Since the summer of 2013, Catalyst has been overseen by Allies Ministries, 10031 Hidden Oaks Lane, N., Champlin, MN 55316. Contact Dan Buschow, 612-819-6963, [email protected]. Dan's connection with Catalyst began in a cafe with two 17-year-olds. "I wanted to tell them who they were talking with, " explained Dan because he has worked in youth ministry as well as youth pastor networks for twice the years of their lives. Instead, I did three things: 1. listened, 2. loved and 3. let them lead. I have never experienced anything like this in my life. I'm sitting with these kids and realize the Lord is going to bypass the youth pastors and He wants to know if I'm OK with that. Dan said that he feels like Joshua who planned for 40 years how to take the Promised Land. But when the Lord told Joshua they were moving out in three days (after the older generation had all died) and to follow the Ark, the most surprising thing was how God chose to do it. Walk around a city once a day for 6 days, then 7 times on the 7th day. Using musicians and a shout is not what Joshua had planned for, and neither is what God is doing through Catalyst what Dan and others in the transformation movement had planned for. But being a part of the movement is beyond anything Dan and other youth pastors in Minnesota had ever dreamt about. And the beautiful thing is, it can happen in any state, community or school.
It is simple for students, youth pastors and praying adults to connect with Catalyst. These three groups can be accessed through the Campus Movement website. For students, click on Do Something, for praying adults, click on Pray. Dan shared that he believes a lot of people have been praying for transformation for a long time. They don't know the magnitude of what God is doing through these young leaders but hearing the stories will fuel their prayers and give them hope that God is answering their prayers. When you choose a school to pray for, you'll start getting prayer points and stories about what God is doing through students. For youth pastors, click on State for a meeting in the Minneapolis area May 9-10. For other states, you can call or email Dan.
Jean Carlos will be in Dallas, Texas by video several times a day at Southern Methodist University for Envision 2020 on Saturday, April 26, where 5,000 to 10,000 students will take out their cell phones, send a text message and receive their first training session about how to impact their campus. Catalyst has made it as simple as possible by video. It allows any youth group in America to expose students to the Campus Movement. All it takes is one student on a school campus. They ask the student to find a youth pastor as a mentor, then lead. When students sign up by text, they are led on a journey that prepares and trains them to start a group on their campus.

Youth Outreach Network, a network of youth pastors/workers in the North Texas area, is one of the partners for Envision 2020 along with Urban Turnaround.  There are 24 regions of youth workers networked together in the Dallas/Fort Worth Metroplex and North and East Texas since 1994. Mark Whittaker, then a youth pastor at Arlington Bible Church, reached out to other youth pastors in the area so that students in his youth group could meet other students who love Jesus in their schools. That led to one of the largest youth pastor networks in the nation. See You at the Pole was birthed in that network in 1990, and the record for attendance at Texas Stadium and was set and broken by the Youth Outreach Network for a Carman concert and then Youth Night at the Billy Graham Crusade in 2002 . Dan Buschow worked with Mark in the Dallas/Fort Worth area in the early days of Youth Outreach Network before he moved to Minnesota. Mark and Dan are available to help you start a youth pastor network in your state or community and to connect you to Jean Carlos Diaz to get Catalyst started in your area. Mark Whittaker, Youth Outreach Network, PO Box 13037, Arlington, TX 76094, 972-690-7300, [email protected].
Alice Patterson is a staff writer for National Black Robe Regiment, Founder of Justice at the Gate and author of Bridging the Racial & Political Divide: How Godly Politics Can Transform a Nation.