/*

*/?>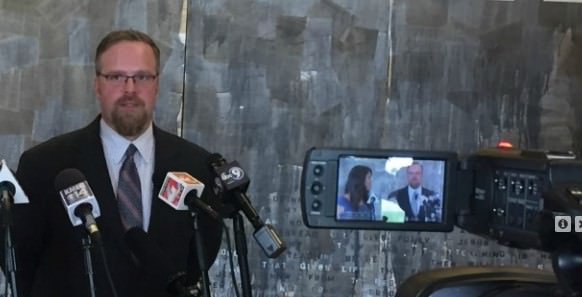 Why Did Civil Rights Group Issue an Apology to Iowa Churches?
/*
July 21, 2016
*/?>
Posted By
nbrr
on
July 21, 2016 09:33am CST
Photo by: First Liberty Institute via The Gospel Herald
By Julie Brown Patton, Gospel Herald
"We're taking the state at its word that it will not encroach on the church in any way. However, if it does in the future, we stand ready to use the full force of the law to protect the church's free exercise of religion and free speech under the Constitution." — Chelsey Youman, First Liberty Institute
As reported in The Gospel Herald, the Iowa Civil Rights Commission (CRC) has issued an apology to an Iowa church "to force the congregation to allow biological males who identify as women to use women's bathrooms, and the same for females identifying as men."
"I accept the Iowa Civil Rights Commission's public apology, with clear reservations. We will continue to monitor their activities and stand ready to defend all churches at any time," said Cary Gordon, senior pastor of Cornerstone World Outreach.
As reported by The Gospel Herald, representatives of the church filed a 32-page lawsuit against the Iowa CRC, charging the church's freedom of religion was being violated with the commission's interpretation of the 2007 Iowa Civil Rights Act, known as Iowa Code Chapter 216. The lawsuit came after commission staffers released a brochure, titled "Sexual Orientation and Gender Identity – A Public Accommodations Provider's Guide to Iowa Law," stating that churches are public accommodations, and therefore generally subject to the Iowa Civil Rights Act.
On Friday, Iowa CRC representatives announced they had produced a revised Sexual Orientation & Gender Identity Public Accommodations brochure. In a news release, Iowa CRC stated the revised publication replaces the previous version, which had not been updated since 2008 and clarifies that religious activities by a church are exempt from the Iowa Civil Rights Act.